EvergreenFriends.org is a community group opposing the current and proposed large commercial development on Evergreen Community College public land.
Background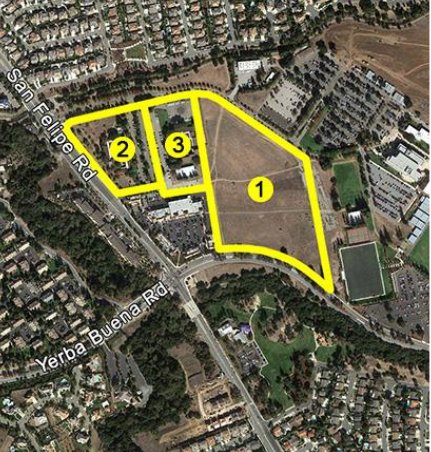 Planned commercial development on Evergreen Community College land paid for by public education funds. Preparing for City approval 2015.

EVC Trustees
have been granting 95 year leases of Evergreen Valley College public school lands for retail and residential housing development. On April 21, 2015, the Trustees voted to lease most of the flat college land for retail commercial and private housing.
Opposition
There are many reasons for which community members oppose the commercial development. A few are:
Violation of Equal Public Education -
The view that EVC is the community college serving east San Jose and the program offerings currently are far less than as being provided in the western region of the Valley. The community college system is a State entity and should be providing basic equitable public education to east San Jose. Leasing the lands of EVC for 95 years effectively eliminates the opportunity to provide east San Jose with equitable public community college facilities.
Violation of State Public Education Charter -
That view that State public education agencies are chartered to provide public education service. A State local education agency operating as a revenue agency and landlord of commercial real estate violates the purpose for which the agency exists.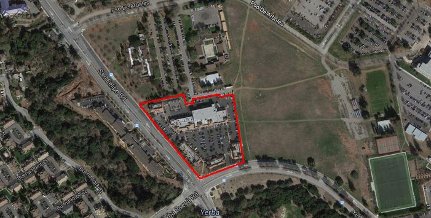 .
Existing commercial shopping center on Evergreen Community College land paid for by public education funds.

Violation of Public Intent -
The opinion that public school funding and assets must be used only for public use. Using public education land for large private commercial development is a violation of public intent.
Misuse of public funds -
The view that if the government is to use voter approved education bond funds, that the government must use the funds for purposes as approved by the voters. The trustees bought the land of EVC likely using
State education bond funds
. Rather than using the funds for educational facilities as required by the bond, the trustees are effectively using the funds for personal financial gain.
Membership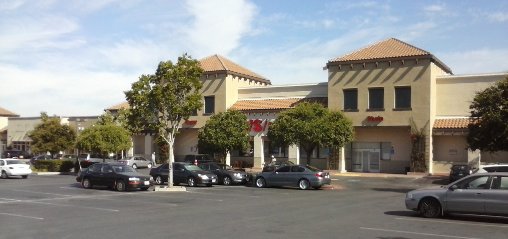 Existing Commercial shopping center on Evergreen Community College land paid for using public education funds.

If you oppose the long-term leasing of Evergreen Valley College land for any reason, consider joining us. There is no requirement to participate in activities. Some members merely want to keep informed.
No membership costs.
The organization does not handle any money nor have any assets.
Privacy.
The name and contact information of any member may not be published nor released to any other member in any form unless specifically authorized by the member.
Each member may particpate in various group advocacy activities.
The board shares advocacy ideas to promote to the membership. The organization maintains a list of activites for which a member may choose to participate. Share your own ideas with the board.
Moderation.
The board merely serves to provide moderation, facilitate communications and maintain privacy of the membership. The board members are elected by the group.
Meetings.
We like to meet at various local coffee shops in the Evergreen area. Communication is also via email. (bcc when to the group)
Join us!
CLICK HERE
to send us an email to join. Note: You should receive a reply within 48 hours.